Times of great change and technological advancement provide a fruitful foundation for companies to reinvent themselves and their operations. We constantly hear success stories of well-established companies and emerging disruptors using cutting-edge technologies to reposition themselves in the market and to become trailblazers.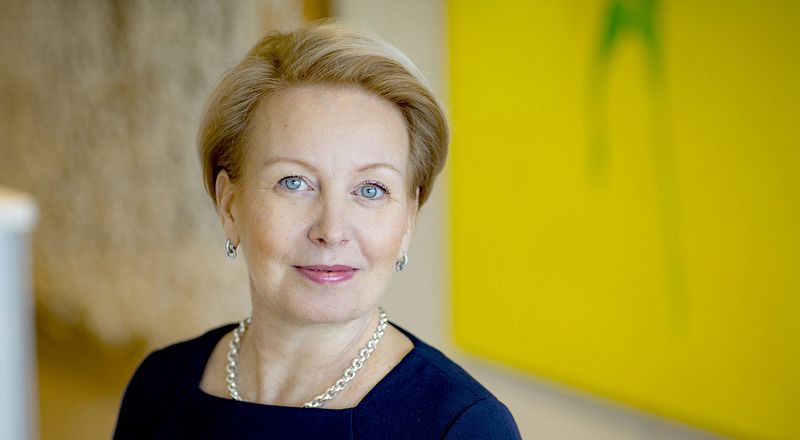 Similarly, investors can turn to tools provided by digitalisation to discover innovative ways to improve returns. The current status of the global investment environment is challenging for any investor. However, investors have never had this much data, computation performance, technological interfaces and new methods to process and analyse data. For institutional investors, like Elo Mutual Pension Insurance Company, this is new territory with exciting potential.
Digitalisation has already been integrated carefully into Elo's investment operations. Getting to this point has required us to be the first Finnish pension insurance company to dive into the unknown and learn fast. After more than four years of intensely revamping the way Elo invests, it's time to reflect on the three building blocks that are required to tap into the potential of digitalisation. To be a trailblazer, you need change of operational culture and thinking, efficient utilisation of data for continuous development and a wide network of partners.
Cultural change enables continuous development
New ways of working and an outdated operational culture don't match. In my view, change is no longer just an opportunity to succeed in the investment arena – it's a necessity. While the mission of the investment operations of pension insurers has stayed much the same, the way of doing the actual work is facing unparalleled change.
To truly reap the benefits of new technologies, operational culture and thinking need to undergo a drastic change. For us, this has meant, for example, setting up teams where diverse investing and technology skillsets come together, using agile methods that technology companies have been using for a long time already, and training our investment personnel in new skills.
Not only do we look at our own expertise and how we can continuously develop it, but we also constantly assess and improve the way we utilise data to make investment decisions. Different investments require different data sources that we must identify, the relevant data must be analysed so that we can make an investment decision, after which the trading can begin.
But it doesn't end there. The grounds for each investment decision are documented, and the success of the decision is monitored and analysed, and, if necessary, the grounds for future investment decisions are modified. The success of the investment is also measured against our expectations, and trading strategies are modified as necessary. The overall costs of trading are also taken into account already as the decisions are being made, and as we get new, up-to-date information, we again revise our cost estimates.
In other words, the development work is never finished. Through continuous development, we are capable of rising to the challenges that the volatile investment environment is setting for us.
Building expert networks for more knowledge-driven operations
No one can do this alone. While the core of our investment operations is managed entirely within Elo, we need accurate data and the technical capabilities to turn data into investment decisions efficiently and reliably as well as methods to implement the decisions, e.g. trade. This is where a broad, highly knowledgeable partner network comes into the picture.
Interdisciplinary collaboration allows us to build networks combining investment expertise, cutting-edge technological knowhow and the theoretical understanding of academia to solve real-life investment challenges. Numerous data providers collect, prepare and deliver us the data that we require. Technology companies provide us with expertise to improve our current technologies as well as to test new technologies in our investment operations. We also spar with other actors in the investment market to get feedback on our ideas and improve our investment operations.
In addition, the scientific community is constantly producing new academic research, which we can utilise to revise our investment beliefs. In turn, we share our practical experiences of investing with the scientific community and solve investment challenges together.
By collaborating, we achieve ambitious targets efficiently and responsibly. This shared pool of knowledge and experience is irreplaceable to us. At Elo's investment operations, we are already looking to the future to continue paving the way forward, with the support of our networks.
The author is Elo's Chief Investment Officer Hanna Hiidenpalo