On 13 June, the Finnish Innovation Fund Sitra hosted a Climate Summit in Helsinki together with the Finnish Institute of International Affairs and the Finnish Climate Panel. Altogether, the event gathered almost 500 attendees. International speakers at the Summit included, for instance, former President of the Paris Climate Conference and former Prime Minister of France Laurent Fabius as well as Director General of the Confederation of Norwegian Enterprise Kristin Skogen Lund. The Summit commenced with the keynotes of the President of the Republic of Finland Sauli Niinistö and President of Sitra Mikko Kosonen.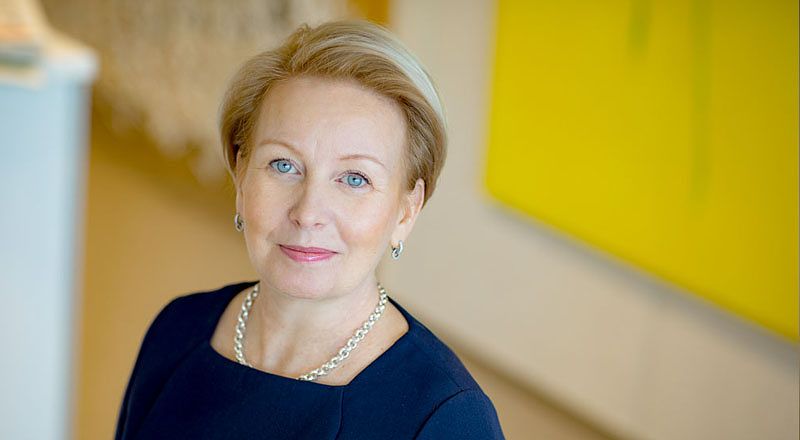 The Summit focused in particular on action curbing climate change and reaching the targets of the Paris Climate Agreement through concrete measures. Overall, it is a complex system. The attendees represented the whole of society from political decision-makers to municipal economy, business community and investors. All keynotes shared the view that slowing down climate change is a common and urgent matter that must be solved immediately. It doesn't only concern the environment but also world security, as President Niinistö expressed it.
I had the pleasure of participating in the Summit's international panel discussion, where climate change was considered from the point of view of investors and the financial market. Deputy Governor of the Bank of Finland Olli Rehn, who began the financing session, emphasised that climate change affects both economic growth and the stability of the financial market. Climate change is a risk for the entire financial market, and investors must acknowledge it as part of everyday investing.
I strongly believe that only sustainable business can create sustainable returns. Separate green portfolios are not a sufficient solution in my opinion. Various environmental risks and opportunities must be assessed throughout all investments. At Elo, for instance, our goal is broader than the mentioned green bonds. Our goal is that by 2025 more than 50 percent of our direct equity and corporate bond investments as well as all infrastructure and real asset investments have a positive impact on the environment or society.
Availability of consistent and comparable information is a key factor in enabling investors to assess the effects of climate change. Elo publicly supports the TCFD's recommendations for climate reporting. A joint, global reporting framework, created for both companies and investors, offers necessary understanding on climate risks and opportunities. Reporting climate issues also supports awareness of climate issues within companies to integrate them into company strategy.
In addition to companies, Elo aims to influence actors in the financial market more broadly. Thus, our goal is for each of our external fund managers to commit to considering climate change in their investments by 2020.
The Asset Owners Disclosure Project (AODP), an association which assesses climate-related risks and opportunities, published its Winning Climate Strategies report, in conjunction with the Climate Summit. Elo is included in the report as one of the 22 globally most accomplished investors. The report shares best practices for taking climate issues into account in investing. It is based on a climate report, published a year ago, where Elo was placed among the best 3 percent in a global comparison, ranking in the best AAA category, with regard to taking climate change into consideration in its investing.
At Elo, we continue global engagement together with other investors. In the beginning of June, we took part in a public statement with hundreds of international investors. The statement aims to influence G7 countries so that they would commit more closely and concretely to the goals of the Paris Climate Agreement.
The investor community still has a lot of work ahead. However, through joint engagement, collaboration and sharing best practices, we have a chance to succeed.
The author is Elo's Chief Investment Officer Hanna Hiidenpalo